Alternative Pedagogies

We aim to invent space-times dedicated to encounters which generate a new kind of urban diversity
that brings together different generations and social and cultural backgrounds.
We embrace the new perception of modernity & exclusivity to reinvent codes.
HEAD (Haute École d'Arts Appliqués of Geneva) x Caritas, Geneva, 2020
A one-week workshop for the HEAD x Caritas-Geneva, on how to question
and to rethink the creative process. This workshop was supervised by :
Marie-France de Crécy (Wondervision), Juan Sebastian Galan Bello, Aurore de Geer, and Elodie Wismer

Nowadays as designers we need to reflect on the social and environmental impacts of our creations.
What medium and materials do we use, where to source them, what message do we want to convey?
Exceptional and precious Matters of tomorrow might be the ones which have the smallest impact
on our ecosystems's preservation. This workshops aims to question matter and to discover
ways of upcycling it through testing, twists and sublimation of collected objects
provided by Caritas-Geneva. This approach is also an opportunity to reconnect to a creative
and collective process free from result objectives.

Photographs: Mathilda Olmi

Ecole primaire Jules Vallès, Saint-Ouen, 2020
We worked in partnership with Alexandra Laloum who teaches a CE1 class,
on a programme which focuses on the issue of waste and its transformation.

Photographs: Sidonie Lasseron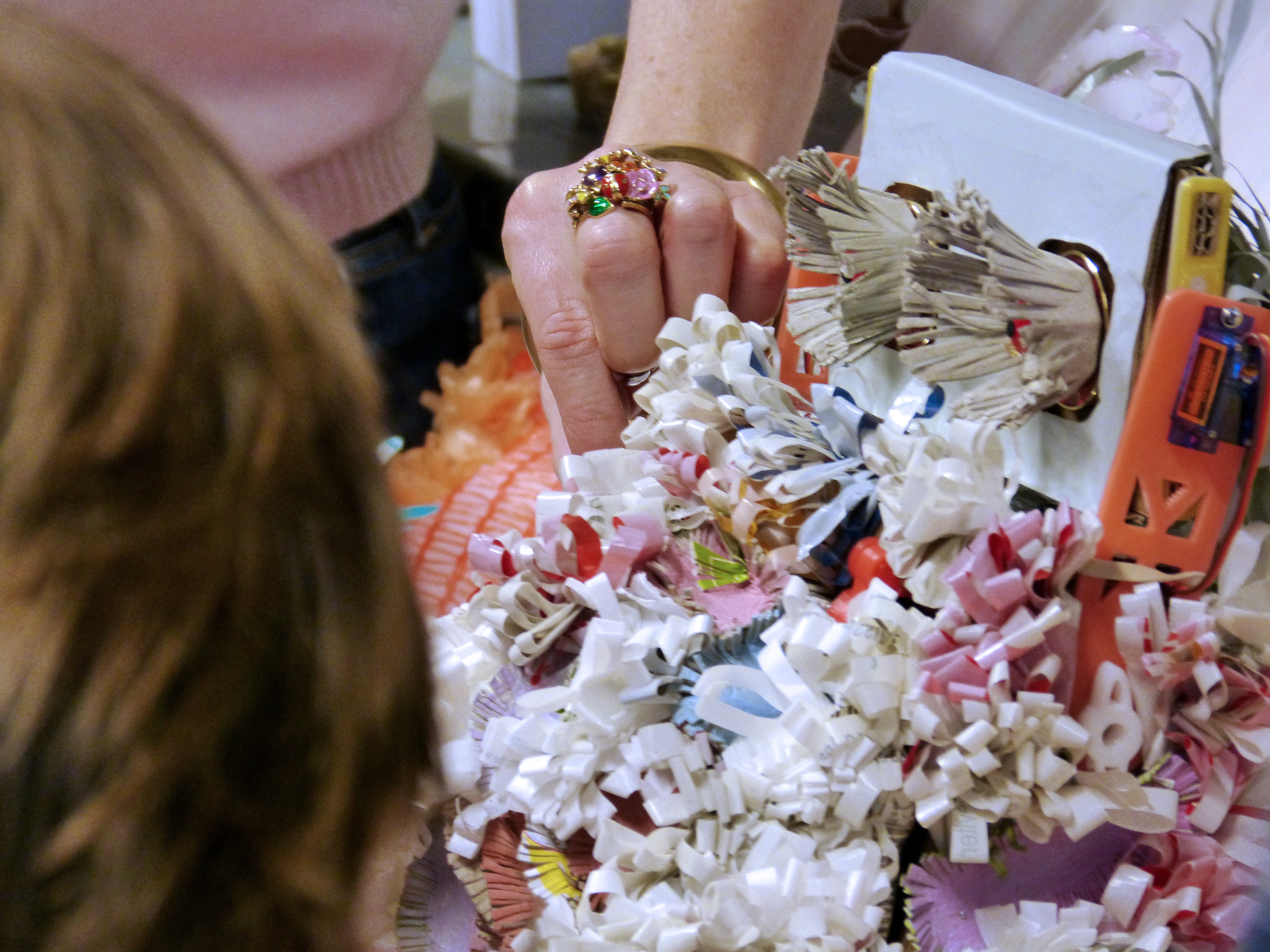 This workshop aims to shake up and transform habits linked to craftsmanship.
Here, time is upside down. When the movement is usually constrained by the time
needed to apply a specific technique, here it turns fast and furtive, galvanized
by the music and the beat. This workshop illustrates the joy of making together,
working on a collective piece which mix bothe graphic and volume outcomes.

Photographs: Sidonie Lasseron
Samsung, Paris, 2019
Two-days workshop for Samsung' juridic team.

We created a two days workshop for the Samsung juridic team, together with Witty Innovation Lab, a consultancy office specialized in innovation based in Geneva.
We were determined to create space-times which could take
people out of their everyday lives and fixed ways of thinking.

To give them the possibility to develop new patterns for thought.
We focused on the creative civic action theme with the following problematic: how to recreate and encourage social interactions within the Bichat-Clignacourt neighbourhood in Paris ?

Photographs: Sidonie Lasseron